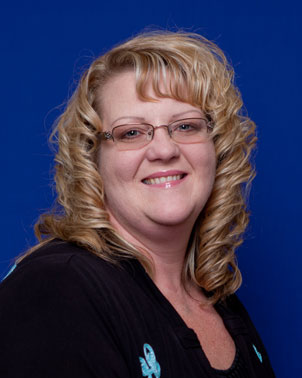 Angie is the mother of an adorable and energetic 9 year old son, Nate. As a family, they are very involved in the children's ministry and leadership in their church home in North Richland Hills. Angie's community involvement has included starting a Mothers of Preschoolers group that meets once a month to support mothers of young children, child safety fairs throughout the community and participation in Kids Beach Club.
Angie and her family are thrilled to be a part of the Alliance Pediatric family and she looks forward to serving you and your family for your pediatric healthcare needs.
About Angela Case-Sutphen, CNP, PNP
Angie Case-Sutphen is a Certified Pediatric Nurse Practitioner with dual Master's degrees in Acute and Primary Care Pediatrics.  Angie has over 10 years of experience as a Pediatric Nurse Practitioner.  She has worked in Labor and Delivery, Pediatric Intensive Care, Neonatal Intensive Care, Pediatric Trauma as well as multiple primary care settings throughout her professional career. She has completed degree programs at Texas A&M University, West Texas A&M University, Texas Woman's University and University of Texas at Arlington.
Personally, Angie was born in Sherman, Texas and has lived in Texas all her life. She was raised for the most part in Bowie, Texas surrounded by a large, loving family. She graduated from Bowie High School with honors before attending Texas A&M University in College Station. She is a proud Texas Aggie, Class of '95. Her first bachelor's degree was in Community Health Education and her second was in Nursing. She completed her second bachelor's degree at West Texas A&M University in Canyon, Texas. In 1998, she moved back to the DFW metroplex for her first nursing job in a Pediatric Intensive Care Unit at Medical City Dallas Hospital in Dallas, TX where she completed an internship and worked for 3 years. During this time, she completed her first masters program at Texas Woman's University in Dallas, TX to become a nationally certified Pediatric Nurse Practitioner.
During her 13 years of working in pediatrics, Angie has worked in a variety of settings and has made a sincere effort to make a difference in the families' lives that she has been privileged to care for in her various roles. Angie has a genuine desire to help families and has strived to do this while working in Pediatric Intensive Care for 4 years, the clinic setting for 5 years and most recently in the inpatient hospital setting prior to this new role at Alliance Pediatrics.
Since 2005, she has been using her knowledge and experience in the hospital setting working with a great team in Trauma Services at Cook Children's Medical Center.  She completed her post-master's certification in Acute Care Pediatrics while working at Cooks and the Trauma Service recently received Level II Trauma Center designation.