Helping You Grow Healthy Children
Alliance Pediatrics® of Fort Worth is committed to providing our patients and their families with expedient access to high quality healthcare.
We exceed expectations with the help of our collaborative efforts between Dr. Martin, patients and our staff. We believe that giving exceptional care can be a fun experience for both parent and child. It is not only about the professional medical advice that we dispense but, more importantly, about the long-term relationships that we build with our patients and their parents. Our management team strives to utilize innovative medical processes, including the use of a our patient portal, which allows our patients to electronically access their information from anywhere.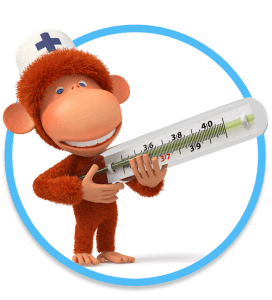 Regular Office Hours: Monday – Friday: 8:00am – 5:00pm
After-Hours: Monday to Thursday: 5pm to close
Saturday Sick Clinic After-Hours: 8am to close
Please call for an appointment at (817) 741-5437.
We will be closed in observance of the following holidays (updates to come as we will have urgent or after hours schedules to come during these holidays):
Memorial Day
4th of July
Labor Day
Thanksgiving Day
Christmas Day
New Years Day
Alliance Pediatrics® offers a wide array of primary healthcare for children from birth to young adults, in a personal and caring atmosphere. Services include immunizations, preventive care, annual health exams, screenings as well as the treatment of acute and chronic medical conditions. Our patients have grown to appreciate Alliance Pediatrics® and its emphasis on proactive healthcare. Additionally, Alliance Pediatrics® is able to set their schedules to accommodate same day sick visits to better serve patients.